Juneteenth: It's a Celebration! And a Chance to Promote Anti-Racism…Even in Youth
Happy Juneteenth!
Juneteenth, or "Freedom Day," marks the arrival of Union troops in Galveston Bay, Texas, to give the last announcement of emancipation (freedom) on June 19, 1865. Although President Abraham Lincoln's Emancipation Proclamation was effective on January 1, 1863, many enslaved Black Americans had not heard the good news. In 1865, when troops finally reached Galveston Bay with the announcement, over 250,000 Black Americans were still enslaved. Following the announcement there was great celebration and jubilee: freedom! June 19th became known as "Juneteenth" in Texas, and the name and traditions spread from there!
In 1980, Texas designated Juneteenth as a State holiday, while many other states recognize (or are moving to recognize) the date as a ceremonial holiday. Sometimes called "America's second Independence Day," Juneteenth is now on the hearts and minds of many across the nation in light of the recent tragic deaths of Black Americans at the hands of police officers, and the following protests and calls for justice across the United States and even in many other places worldwide.
Juneteenth is a celebration of freedom, but also a way to honor the resilience, strength, and dignity of Black Americans who were enslaved for centuries in the "land of the free." Many Juneteenth celebrations feature spirituals and songs sung by enslaved Americans, tributes to family members and ancestors who have passed, and education about American chattel slavery. Juneteenth flags fly as families and communities gather at celebrations featuring barbecued meats, beans, and red fruits and drinks.
This Juneteenth 2020 seems different, as if the world is watching and asking "What is Juneteenth?" and "Can I celebrate it, too?" Yes! Juneteenth is a celebration of freedom for enslaved blacks, but it marks true freedom and independence in the United States. And it gives a more than appropriate opportunity to better understand the grave truth about American slavery that many have not been taught in school or within their communities.
And considering the ongoing movements for justice in the U.S. and beyond, it's worth learning how everyone, even white Americans, can honor the heart of Juneteenth, freedom, and help build an anti-racist nation. No longer is it enough for people to claim that they are not racist, or think that racism in America is a problem just for Blacks, Indigenous Peoples and other persons of color. Racism is an American problem — and yes, is a problem for white Americans, too.
Stress from racism can be deadly, and have lasting effects. Studies have shown how racism stress increases mortality in Blacks from higher incidences of cardiovascular disease, maternal and infant outcomes, and even in schools. Additionally, racism has been connected to increased mental health conditions including anxiety, depression, and trauma, to name a few. And although today is a day of celebration, it is important to point out the pain rooted in our country's history with racism, slavery, Jim Crow, mass incarceration, and other on-going racial inequities.
To heal from the deep wounds of racism, we have to recognize it first. We cannot pretend that we are a post-racial country, that the election of the nation's first African-American president erased or "paid for the sins of slavery", or that it's OK to "not see" people's color. The health of our nation is at stake if we do not recognize racism, and work to resolve it by learning, teaching, and modeling anti-racism.
Here at the Institute of Family & Community Impact, we take an informed stance to fight childhood adversity in the forms of trauma and toxic stress. We also recognize the connections of racism — perceived, interpersonal, institutionalized, systemic, internalized, and vicarious — on the health development of children, families and communities. We echo the sentiments of our CEO which shows our stance against racism and injustice.
---
Today as many celebrate Juneteenth for the umpteenth time or the first time, we call on you to explore the impacts of racism and learn what role you can play to eradicate it from the fabric of our nation.
We also call on you to recognize that it is never too early to teach and instill anti-racism, inclusion, and an appreciation of diversity in children.
To help, we created a short list of books and resources that parents can use to promote freedom for all, learn more about Juneteenth, and begin to explore and discuss racism and anti-racism with their children from preschoolers to high schoolers.
---
Resources to Explore Racism & Instill Anti-Racism with Youth: Preschool to High School
Start Here: "Not My Idea"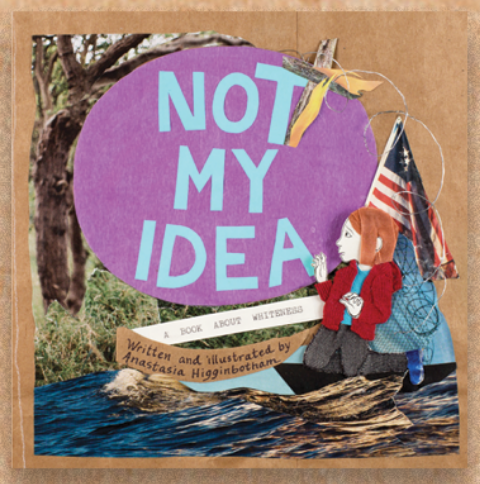 "Not My Idea" by Anastasia Higginbotham — Presents ways white families can become more aware of and discuss events related to very common experiences of racism of people of color. This book even demonstrates how to respond to children seeing news coverage of police shootings and protests. Most importantly the story educates that racism isn't only a problem for people of color, but a problem for white adults and children, too. It encourages children that they should not be "color blind" and can be courageous to be anti-racist.
Stories to Read Out Loud and for Young Readers: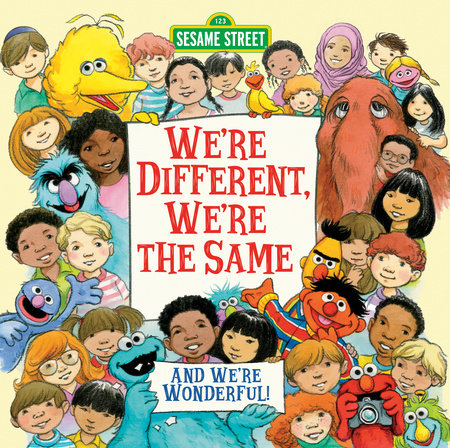 "We're Different, We're the Same" by Bobbi Kates — This Sesame Street picture book recognizes and celebrates that people have differences and similarities. It teaches children not to be colorblind or indifferent to "other," but to honor how much we really are alike.
"Let the Children March" by Monica Clark-Robinson — This story is about children who participated in social justice protests during the 1960's Civil Rights Movement in Birmingham, Alabama with Dr. Martin Luther King, Jr. This story gives a strong example of how even children can participate in the march for justice and equality for all! Listen to this story at youtube.com/watch?v=bnptqGnM4xQ!
"Juneteenth for Mazie" by Floyd Cooper — This picture book shows how Mazie learns and celebrates Juneteenth- the day the last enslaved Americans in Texas were freed from slavery. Today is Juneteenth, but this story can be reread any time of the year. Use this story about Juneteenth to educate and discuss with children about American Chattel Slavery and the enslavement of black Americans. Have a discussion and ask your children about special family or cultural celebrations that are similar.
"The Day You Begin" by Jacqueline Woodson — Shares common experiences of racial-ethnic micro-aggressions children often encounter in schools regarding their looks, speech, neighborhood, and lived experiences. Ask your children have they ever said or heard some of the things in the children's stories? Discuss how to respectfully see and appreciate both differences and similarities between themselves and others.
For Middle and High School Readers:
"I Hadn't Meant to Tell You This" by Jacqueline Woodson — This chapter book covers elements of racism, sexism, and classism in a story of two friends, one black and one white, as they navigate learning that "blacks and whites don't mix" in their small town of Chauncey, Ohio. Lena and Marie's story took place decades ago, but unfortunately still fits current times related to the #MeToo, Black Lives Matter, and struggles around classism of today.
"Monster" by Walter Dean Myers — This chapter book tells the story of Steve Harmon, a 16 year old African-American teen falsely accused of robbing a local store. The story gives the opportunity for youth readers to explore and question issues such as systemic racism in the justice system, the dangers of racial stereotypes, and dehumanization of black people. This story is attractive as it is not a typical novel, but is written like a crime-thriller screen play and even includes sketches throughout the story to better bring it to life for the reader.
"Lies My Teacher Told Me: Young Readers Edition" by James W. Loewen & Rebecca Stefoff — The school edition of this book presents a critical review of the most commonly used history texts in the U.S. and how they don't present actual historical facts. Key events are explore with truth and transparency to better educate and inform youth of our rich American history. Events, people and time periods covered include Christopher Columbus, the time after slavery called Reconstruction, what was the first Thanksgiving really like, 9/11 and other major historical events. The book is a great way to promote anti-racism through honest and transparent history telling.
---