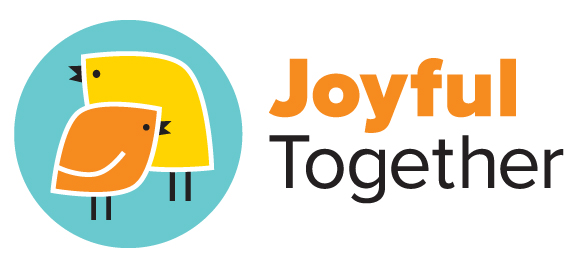 Want to be a part of a Joyful Together® study? Here's how.
Joyful Together® is a play-based model that builds resiliency and lowers stress. Join our efforts so that, together, we can give the next generation more resiliency and more joy!
Do you have children in your household between the ages of 3 months and 10 years old?
Do you work with young children in a school, childcare, or social services environment?
Are you part of a government agency or university looking to partner on child and family research?
Then help us discover how to best help kids and families through our Joyful Together® research!
---
Early Care & Education
Early Care & Education (ECE) is our latest tool, developed with a focus on early childhood teachers, classroom aides, and childcare workers. Whether you are a teacher or a caregiver, our program can help! Read more here.
---
What is Joyful Together®?
A new model that lowers parental stress, improves parent-child relationships, and increases childhood resiliency.
Joyful Together® is a play-based model that we developed here at the Institute of Family & Community Impact.
We created this tool for caregivers because of the pressing need for it among our families and communities. Nearly half of all children in Ohio have at least one adverse childhood experience, while one in seven have three or more.
Why do we care so much about this? Because we know adverse childhood experiences can lead to toxic stress, impacting brain development and increasing risk of long-term negative health effects.
Despite the concerning numbers, hope is not lost. Because of how it enhances child/caregiver relationships through joyful play, Joyful Together builds childhood resiliency and reduces toxic stress in children. It provides easy-to-do activities, coaching parents and caregivers on playing with their children in order to create stronger bonds and lower stress.
Since we based it on extensive research, we know that children and families are getting the best results possible. We also continue to test our model to keep it at the cutting edge.
But most importantly, we want you to succeed and flourish. So come join the many families who have benefited from Joyful Together!
Just by adding joyful play into everyday activities with their children, parents, caregivers, and families can:
Improve Relationships
Improve Childhood Resiliency
Lower Parental Stress
Do Activities Anywhere, Anytime — It's Easy!
---
What caregivers say:
[Daylin] woke up in a mood today! He was screaming and acting a fool, and said he wasn't going to go to school today. He wouldn't put on his clothes, and I didn't know how I was going to get out the door to work. Well, I tried your games. I gave him some Eye Hugs, and then we played Apple Pie, and he started laughing and his mood just flipped. I just wanted you to know, and to thank you for that."

Miriam, Daylin's foster mom
(Names have been changed to protect privacy)
---
Get a glimpse into Joyful Together® activities:
---
Current Joyful Together® Research
Currently, we are conducting studies in numerous locations across Ohio, exploring how Joyful Together® works in a wide variety of settings. Due to the COVID-19 pandemic, all our study visits are being conducted remotely. Find out more here.
We're investigating not just its efficacy and impact, but how it affects children longitudinally and in early care. Here's where we're working, as well as who we're working with, in the field right now:
Cuyahoga County
Early Care & Education (ECE) study designated as one of the Frontiers of Innovation by the Center on the Developing Child at Harvard University

Mahoning & Trumbull Counties
In partnership with Alta Behavioral Healthcare

Lorain, Summit, & Medina Counties
With funding from the Ohio Children's Trust Fund

---
Trainings, Products, & More!
If you'd like to learn more, contact us here, email IFCI@ohioguidestone.org, or call 440.260.8865.
To sign up for our study, click here.
Interested in our research? Email research@ohioguidestone.org or call 440.260.8865.
You also can explore our website for more info about trainings, clinical innovations, and products!
To learn more about OhioGuidestone, please visit the OhioGuidestone website or call 440.234.2006.